Ladies Ministry
Ladies,
My goal is to be and to make other ladies like the Titus 2 Woman.
In Proverbs 31:10, Solomon asks "who can find a virtuous woman? for her price is far above rubies.
I want to help ladies grow in the Lord's work so we can make our calling and election sure Heaven is our goal.
Favour is deceitful, and beauty is vain: but a woman that feareth the Lord, she shall be praised. -Proverbs 31:30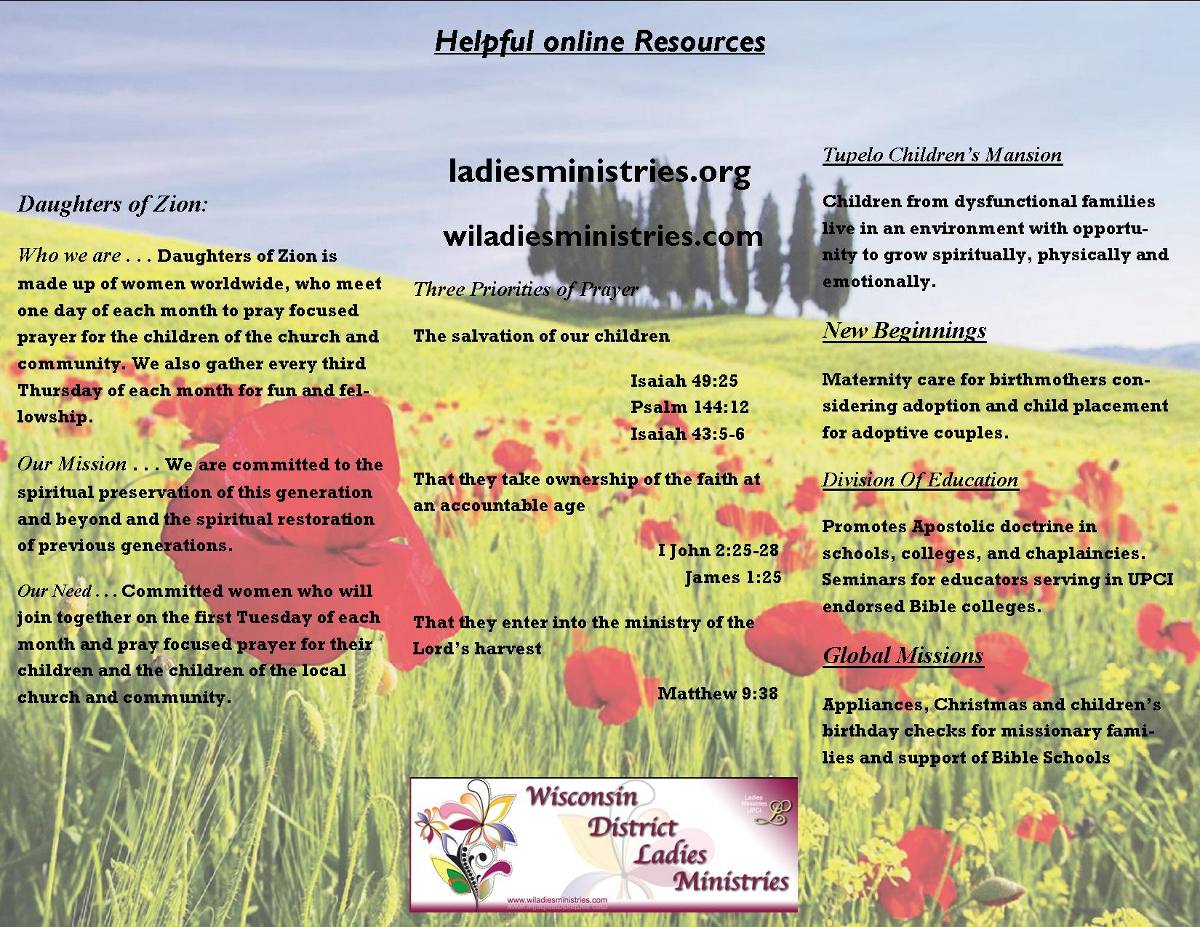 One of our LARGEST fund raisers are Bake Sale, if you don't have the time or if you want something special on the table please fill out an order form below or
email me
with any other request you may have.